Caribbean cruise
shore excursion tips
Cruise pointers you can trust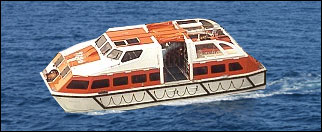 Helpful insights
on Caribbean cruise
shore excursions

Shore transfers
The larger the cruise ship, the longer it usually takes to transfer its passengers to and from the shore. When tendered (see photo), a one-way transfer on a mega-sized cruise ship can consume up to 90 minutes, including the time you wait in line to board the tender. This eats up your shore time.

Book in advance
The best shore excursions tend to become full early, sometimes long before the ship sails. Most cruise lines allow you to book them early. This can be done on their website or through your travel agent.
If you haven't done that, be one of the first in line when your ship's onboard shore excursion desk first opens.
Should your heart's desire be fully booked, ask to be put on the waiting list. Cancellations often occur. And the sooner you get on the waiting list, the higher your name will be.

Booking independently
You can book with private firms on the internet or at their dockside booths onshore. Saving money is the biggest advantage.
But you take certain risks. For example, if the bus of a ship-booked tour breaks down on the road, the cruise ship will either delay its departure or arrange free transportation to the next port of call for the delayed passengers. It seldom does this for people who book independently.
Click links
for more pointers
Shore excursions - PAGE TWO
Top 10 shore excursion rankings

Best Caribbean cruise lines
22 cruise lines - Insights and links
Top 10 Caribbean islands
Best time to go
Top 10 shore excursion rankings
Itineraries - Routes & maps
Itineraries - Issues
Pronounce island names - East
Pronounce island names - West
Packing tips
More cruise tips & insights
Caribbean cruise facts & tidbits

World's Top 100 Wonders
World's Top 1000 Wonders
Site map
My credentials
About my website and criteria
Reader testimonials