All-inclusive resorts
Tips you can trust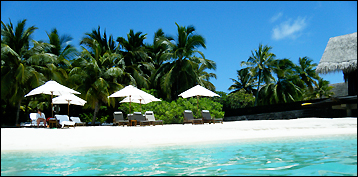 Why all-inclusive
resorts are special
In true all-inclusive resorts, food and drinks are included in the room rate.
Benefits:

An all-inclusive resort can be a bit less stressful because there is no need for you to sign a stream of pay-later chits for food and drink orders. Worse, you may have lost or misplaced your copy of a chit needed to prove that the resort made an accounting error.

In most cases, you will end up paying less for your vacation's food and drink than if you had them in a comparable non-all-inclusive resort.
Audience focuses
The first two focus on special audiences.

Families
They go out of their way to attract families including multi-generational ones. A few have strict families-only policies,

Adults only
They appeal to singles and couples who do not want to see and hear screaming kids running around and splashing in the pool. Some adults-only resorts have singles-only or couples- only policies.

General
They attract a mix of families, couples, and singles. Most all-inclusive resorts fall into this category.
Advice and tips to know

The percentage of guests in general- audience resorts who are children dramatically increases during school holiday periods.

There are all-inclusive resorts on both the quality and mass-tourism levels.

Be aware that some general-audience resorts attract rowdy partying guests - and thus are not suitable for families and for adults seeking a quiet vacation.
All-inclusive resort example

to read my web page
on the Hualulco Dreams Resort

World's Top 100 Wonders
World's Top 1000 Wonders
Site map
My credentials
About my website and criteria
Reader testimonials