Silversea Whisper
pool, spa, and fitness
photos and brief descriptions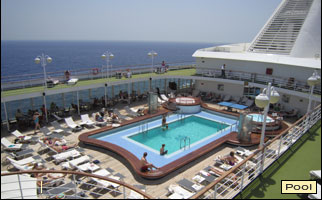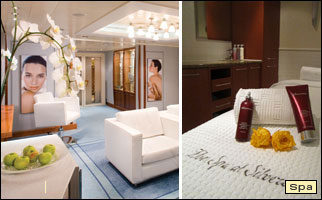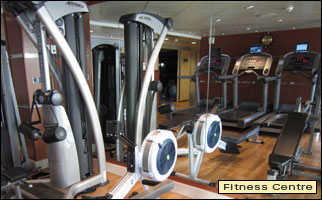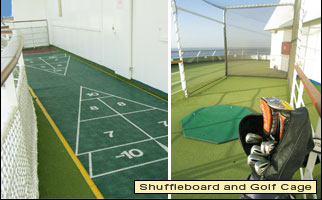 Pool
Take a dip in the saltwater pool - or laze in one of the two poolside hot tubs - or relax on one of the deck chaise lounges. Attentive servers fulfill your food and beverage desires.

Spa
It offers treatments and massages and has saunas and steam rooms. And the salon does hairstyling and cutting for both sexes.

Fitness
You'll find a variety of exercise equipment in The Fitness Centre, including treadmills, bicycles, and weight machines. Aerobic and yoga classes are regularly scheduled. Jog or walk the outdoor track. Play ping-pong and shuffleboard on the deck. Hit golf balls in an outdoor cage.
Learn my other
Silver whisper
tips and insights
Silver Whisper
Top 5 reasons
Activities - Dining
Activities - Bars/lounges/entertainment
Activities - Pool, spa, & fitness
Activities - More
More tips and insights
Silver Whisper fact sheet
Photos and deck plans
Suite photo gallery
Photos of other venues
Deck plans

Click Silversea Cruises for its website.

World's Top 100 Wonders
World's Top 1000 Wonders
Site map
My credentials
About my website and criteria
Reader testimonials

Safari guides
Special topics
World wonder rankings
Other tips & advice
More
Copyright 2013 HQP - Hillman Quality Publications / hillmanwonders.com