Top 10 famous
French dishes
food tips you can trust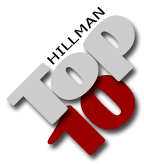 France's
ten most famous dishes
My famous French dish ranking is based on my interviews with food-loving travelers around the globe.

Bouillabaisse
Mediterranean fish and shellfish stew served over a toasted slice of bread..

Quiche Lorraine
Custard enriched with ham an other ingredients cooked in a pastry shell.

Steak-Frites
Sauced pan-sauteed steak served with french fries.

Coq au vin
Chicken, mushrooms, and cured pork braised in red wine broth.

Bœuf Bourguignon
Beef pieces braised with red wine and mushrooms.

Cassoulet
Slow baked bean, suusages, preserved duck, and tomatoes.

Escargots de Bourgogne
Snails cooked in a special six-holed ceramic pan.

Moules mariníères
Mussels cooked in a herb-flavored white wine broth.

Choucroute Garnie
Sausages and a host of other ingredients cooked in sauerkraut.

Sole Meunière
Floured filet of sole gently pan sauteed in butter.
Famous French cuisine
runners-up
They include Coquilles St Jacques, Cuisse de Grenouille, Quenelles, Steak Tartare, Steak au Poivre, Tornedos Rossini, and Tripes à la Mode de Caen.
Read these French cuisine pages

Classical and Regional Cuisines Overview
Epicurean
French Classical Cuisine
Regional cuisines
Alsace Lorraine
Bordeaux
Brittany
Burgundy
Classical
Normandy
Provence
Other regions
rankings
Top 10 famous French dishes
Best 10 world cusines
Top 10 Wonders of France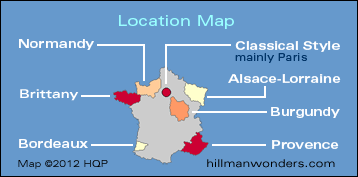 Rankings
Peasant recipes
World wonders
Also read
Site map
About me and my credentials
About my website
Reader testimonials
Email me your opinion