Lijiang &
Shangri-La area
tips you can trust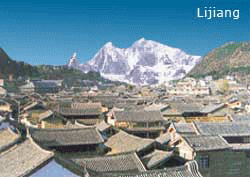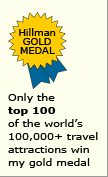 Why
Lijiang & Shangri-La
are special
---
Lijiang and Shangri-La are located in Yunnan, which will someday become one of the world's travel hot spots. Lijiang and Shangri-La are clearly the prime Yunnan stars. Because they have different personalities, I cover them in separate sections:
Lijiang
Shangri-La
---
Lijiang
---
Ancient Town of Lijiang
This section of Lijiang is one of the most photogenic and best reconstructed old towns in China. Dayan Town, as it is also known, was rebuilt after a devastating earthquake destroyed it in 1996.
---
Tibetan dances
Lijiang old town is a treat in the evening when natives and visitors join together to form concentric circles in performing ancient Tibetan dances in the central square, Sifang.
---
Naxi Traditional Orchestra
Also don't miss its nightly performance played mainly by elderly musicians on rare instruments from the past. Do the same for folk and religious Dongba dances. Music runs in the blood of the Naxi people.
---
Jade Dragon Snow Mountain
This majestic peak (see photo above) provides a splendid backdrop for Lijiang.
---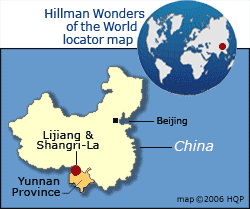 Why Lijiang & Shangri-La are special

Top 5 nearby attraction rankings
Tips - Avoiding altitude sickness
Tips - Mountain cable car ride

Tips - Zhongdian name confusion

Lost Horizon - Location debate

Wonders of China - Top 10 rankings
My credentials
About my website and criteria
Reader testimonials
---

---