Best time to visit
Cape Town
advice you can trust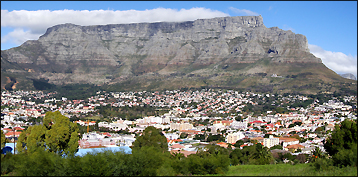 Cape Town -
The best and worst
times to visit
Insights you need to know

Best times
November to March
This is Cape Town's summer season. The weather is usually warm and sunny, making it ideal for four of Cape Town's popular pastimes: beaching, hiking, sightseeing, and outdoor partying.
If you want to avoid peak tourist crowds, skip mid December to late February.

Least desirable times
May to August
This is the rainy and chilly season. And your daylight sightseeing hours will be short.

Climate
Cape Town has sort of an upper Mediterranean coast climate. But because it is in the Southern Hemisphere, the seasons are reversed. For example, when it's winter in the French Riviera, it's summer in Cape Town.

Know when to go
and not go to other
travel destinations
Click More best and least desirable times
Learn my other
South Africa travel
tips & insights
Kruger National Park
Table Mountain NP
Cape Town & environs
Drakensberg Mountains
Phinda
Kimberly Diamond Mines
Panorama Route
South Africa Wonder map
Honorable mentions
Country facts & tidbits
Big 5 safari animal photos
Most famous foods
Cape Town photo by Waarrenski - CC BY-SA 2.0

World's Top 100 Wonders
World's Top 1000 Wonders
Site map
My credentials
About my website and criteria
Reader testimonials