Best time to visit
Tokyo
advice you can trust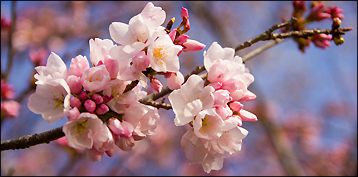 Tokyo -
The best and worst
times to visit
Insights you need to know

Best times
May
Temperatures are mild. Flowers and tree greenery are in their full glory.
October
Tree leaves turn blazing reds, oranges and yellows. This creates Japan's world famous autumn foliage.

Least desiraable times
December to March
It's cold (but rarely frigid). And the beauty of flowering plants and other greenery is gone.
June to August
High heat and humidity reign along with rain and tourist hordes. Early June is the most desirable time of this period while August is the least desirable.

Cherry blossom
Unless you are traveling to Tokyo mainly to see the cherry blossoming, consider forgetting about viewing this treat of nature and rescheduling your trip.
Reason: Cherry blossoming in Tokyo occurs sometime in the period spanning the last week of March and the first week of April. And it lasts just a few days. And you cannot accurately predict the exact days.
Even if you are lucky to hit the sweet spot, the other deciduous trees will look relatively bare because their leaves are in their early stage of growth.
Moreover, the temperatures in Tokyo at that time of year are usually cold.

Know when to go
and not go to other
travel destinations
Click More best and least desirable times
Learn my other
Japan tips & insights
Japan wonders - Top 10 rankings
Basic Japanese phrases
Japanese cuisine
Tokyo photo by William Neuheisel - CC BY 2.0

World's Top 100 Wonders
World's Top 1000 Wonders
Site map
My credentials
About my website and criteria
Reader testimonials