Garmisch-
Partenkirchen
Travel tips you can trust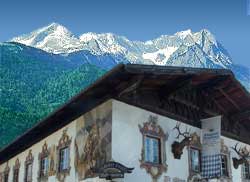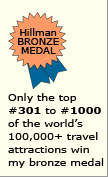 Why
Garmisch-Partenkirchen
in Germany is special
Garmisch-Partenkirchen is the nation's most popular alpine resort town. It has a breathtaking mountainscape that includes Germany's highest peak, the Zugspitze (see photo).
Garmisch-Partenkirchen
tips & insights

1936 Winter Olympics
Garmisch and Partenkirchen used to be separate villages. They merged to form a larger community in order to convince the 1936 Olympic site selection committee that the town was large enough to have sufficient facilities for the athletes and spectators.

Winter sports
After winning and hosting the 1936 Olympics, Garmisch-Partenkirchen became keenly associated with winter sports. This includes skiing, ski jumping, and bobsledding.

Summer sports
In summer, hiking, bicycling, and mountain climbing become popular pursuits for Garmisch-Partenkirchen visitors.

Alpine motif
Many of the town's buildings are decoratively painted in the traditional Bavarian alpine style (sometimes to the point of being a bit tourism-kitschy).

Nearest major city
Munich is only 1.5 hours away by train. This makes Garmisch-Partenkirchen a popular daytrip destination.

Location in Germany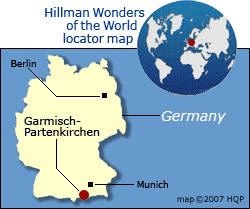 Know these
German tips and insights
Germany wonders - Top 10 rankings
Basic German phrases
Germany wonder map
German cuisine

World's Top 100 Wonders
World's Top 1000 Wonders
Site map
My credentials
About my website and criteria
Reader testimonials