Corfu
Travel tips you can trust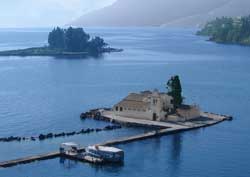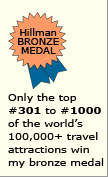 Why Corfu
is special
The Greek Island of Corfu is one of the most appealing vacation islands in Europe. Its scenic land, wonderful climate, and multi-cultural architectural heritage make it a jewel of Greece.
Corfu
tips and insights

Top 3 Corfu must-sees

Corfu Old Town
Narrow streets and alleys are flanked by traditional buildings of different styles, including Greek, Byzantine, Venetian and French (a byproduct of the past centuries when foreign powers ruled Corfu). Engaging restaurants, shops, and cultural events add a cosmopolitan spirit.

Mountain valleys
The terrain is blanketed with olive groves and dotted with picturesque stony villages. It's ideal for exploring by car.

Coast
The Ionian Sea coastline is blessed with tempting sandy beaches kissed by clear turquoise waters. And, the two tiny islands of Pontikonsi and Vlaheraina (see photo) have collectively become Corfu's postcard icon.

Attractive landscape
Thanks to ample rain, the landscape of Corfu is lush with greenery and colorful wild flowers. In contrast, the rain-thirsty environments of many Aegean Sea islands (including Crete, Mykonos and Santorini) are relatively dry and parched.

Location in Greece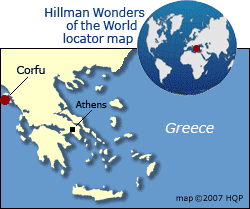 Learn More

for Corfu - Page 2
Know my other
Greece tips and insights
Greece wonders - Top 10 rankings
Greece wonder map
Basic Greek phrases for travelers
Greek cuisine

World's Top 100 Wonders
World's Top 1000 Wonders
Site map
My credentials
About my website and criteria
Reader testimonials