Best time to visit
Paris
advice you can trust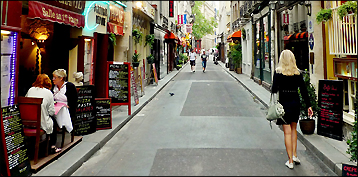 Paris -
The best and worst
times to go
Insights you need to know

Best times
They are before and after the summer tourist crowd season. This gives you a more enjoyable Paris experience. For instance, the charm and vitality of Parisians are at their peak.

May

Paris is at its most beautiful state. Flowers bloom and trees become thickly blanketed with green leaves. Tourist crowds are moderate. Long daylight hours expand your sightseeing time.

September and October
The slightly brisk air of this period is invigorating. And the Parisians' passion for restaurant dining is in full force.

least desirable times

June to August
Tourists galore! Remember, Paris is the most visited city in the world - and this is the time when most tourists come.
Your line-waiting times for popular sites like the Eiffel Tower and Notre Dame wlll be unbearably long. And airline and hotel prices will reach their highest point - and available tickets and rooms will be at their lowest level.

December to February
Daylight sightseeing hours are short. Temperatures drop and the air can become chilly damp.

Know when to go
and not go to other
travel destinations
Click More best and least desirable times
Learn my other
France tips & insights
Wonders of France - Complete list
France wonder map
Best time to visit Paris
Basic French phrases
French cuisine
Paris photo by Zoetnet - CC BY 2.0

World's Top 100 Wonders
World's Top 1000 Wonders
Site map
My credentials
About my website and criteria
Reader testimonials