Bayous
Travel tips you can trust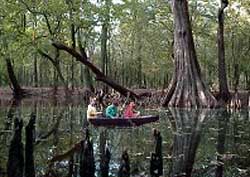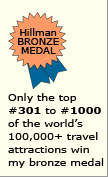 Why the
Bayous
are special
The small, narrow, secluded, slow-moving coastal streams called Bayous cut through tranquil forests. The Cajun people who live in these American waterways have a rich culture of music and food, and an interesting history.
Bayous
tips and insights

Getting around
Though some roads now crisscross the bayous, the boat is still the most efficient means for many denizens to get around.

Tours from
New Orleans
Tours from New Orleans are readily available. The waters are shallow, so the craft has to be a pontoon boat, airboat, or other shallow-bottomed vessel.

Farther west
While most New Orleans based tours go to bayous near that city, the ones farther west offer several advantages. You'll get a more authentic feeling of bayou life. The surroundings will be quieter (fewer motors running). Sometimes your vessel will be the only one in your neck of the woods.

Gators
The waters teem with alligators (locals call them "gators"). They can grow 15 feet or so in length. Though normally extremely circumspect, alligators will come very close to your boat because they have become habituated to receiving free handouts from the tour boat guides. Be sure the hand out isn't yours.

Location in America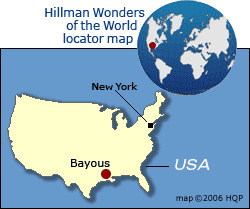 Learn More

for Bayous tips - Page 2
Learn my other
America tips & insights
America Wonders - Complete list
America wonder map
Top 10 Famous American foods


World's Top 100 Wonders
World's Top 1000 Wonders
Site map
My credentials
About my website and criteria
Reader testimonials