Denali National Park
insights you can trust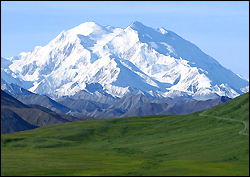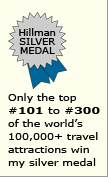 Why
Denali National Park
is special
Denali National Park offers sweeping wilderness vistas, peaceful communion with nature, and a rich and varied wildlife. And Denali National Park boasts the highest mountain in North America.
Denali tips and insights

How to pronounce
Denali = Dehn-ahl-ee

The park's Mt Denali (formerly Mt McKinley)
It is 20,327 feet (6194 meters) above sea level, making it the highest on the continent.
Unfortunately for tourists, this magnificent peak is wholly or partially cloud enshrouded 80% of the time during the summer season. You increase the odds in your favor if you view this wonder early in the morning.

Name controversy
For centuries native Alaskans called the mountain by its Indian name Denali ("The High One').
In 1917, the US government officially named the mountain "Mt McKinley" to honor President McKinley despite the fact that he never set foot in Alaska nor had any meaningful historical connection to the mountain or state. This angered native and non-native Alaskans.
To their delight, President Obama in 2015 officially reverted the name to Denali. However, his act irritated some residents of Ohio (where McKinley was born).

Wildlife
The Big Five must-see mammals are the grizzly bear, wolf, moose, carabou, and Dall sheep. The golden eagle reigns the sky while the salmon and trout are the river kings.

Denali National Park Activities
They include backpacking, fishing, flightseeing, glacier walking, hiking, mountain biking, mountaineering, photographing, relaxing , whitewater rafting, and wildlife viewing. In winter, there's cross-country skiing, dog sledding, and snowmobiling,

Visitors
About 400,000 come annually. The peak season runs from late May to early September. July and August are the busiest months.
Learn More

for my second Denali page
Learn my other
America tips & insights
America Wonders - Complete list
America wonder map
Top 10 Famous American foods

Photo by Derek Ramsey - GNU 1.2

World's Top 100 Wonders
World's Top 1000 Wonders
Site map
My credentials
About my website and criteria
Reader testimonials