Guggenheim Museum
insights you can trust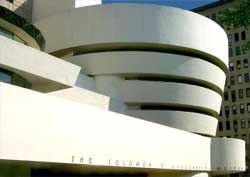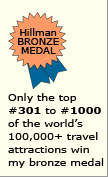 Why the
Guggenheim Museum
is special
The Guggenheim Museum in New York was designed to showcase modern art. Today, its striking architecture is just as renowned as its art collection.
Guggenheim Museum
tips and insights

Controversial
The museum has been controversial ever since it was conceived about a half century ago. Some members of the art world have lavishly praised it while others have pooh-poohed its design and collections. You be the judge.

Frank Lloyd Wright
It was designed by Frank Lloyd Wright, one of the world's great modern architects. Although his architectural tour de force was commissioned in 1943, it wasn't finished until 16 years later, in 1959, because of contentious issues with city officials, among other powerful people. Wright died just months before it finally opened.

Architectural design
The bands of the circular exterior widen as they rise (see photo). The interior's most distinctive feature is a six-story atrium encircled by an upward spiraling ramp. That walkway's inner side has a dramatic open view of the atrium. The outer side is a wall where the paintings are hung.

Location in America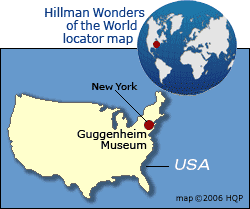 Learn More

for Guggenheim Museum - Page 2
Learn my other
America tips & insights
America Wonders - Complete list
America wonder map
Top 10 Famous American foods


World's Top 100 Wonders
World's Top 1000 Wonders
Site map
My credentials
About my website and criteria
Reader testimonials