Mistakes Hawaiian
resort guests make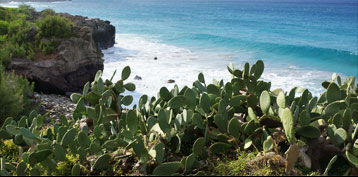 Common mistakes
Hawaiian resort guests make

Not calling both a resort chain's
800 number and the resort's local
reservation department when
checking room rates
Don't be surprised if the reservationist in the resort sometimes quotes you a lower rate. And occasionally this employee can give you a room when the 800 number operator says that the resort is fully booked for the nights of your intended visit.

Not understanding the
term "ocean view room"
In resort lingo, "ocean view" means full or partial. So if you want a great view, ask specifically for "full view". Otherwise you could be assigned a partial view. This could mean you will have a sidewise (therefore distant) sight of the ocean. Or, you could end up with peek-a-boo view between palm trees or one that can be seen only by stretching your neck over your balcony's railing.

Accepting as a fact that you will
get the promised free upgrade
Some resorts don't tell you that they give promised free upgrades on an "if available" basis.

Selecting the wrong
resort personality
Couples seeking tranquility will dislike a resort catering to families because of the distractions caused by noisy, hyperactive kids. Conversely, families won't be happy in resorts catering to couples because the atmosphere is quiet and low keyed.

Not asking to preview the room
before it's assigned to you
Previewing allows you to see whether the room has an objectionable odor, faces a parking lot, is near a tennis court, among other displeasures.
Learn more guest mistakes

for Mistakes Guest Make - Page 2
Read my
Hawaiian tips and insights
Best Hawaiian resorts
Links to all luxury resorts
Mistakes resort guests make
The islands' best cruise lines
The islands' cuisine
The island's volcanoes
Hawaii Visitors & Convention Bureau

World's Top 100 Wonders
World's Top 1000 Wonders
Site map
My credentials
About my website and criteria
Reader testimonials