Best time to visit
Hong Kong
advice you can trust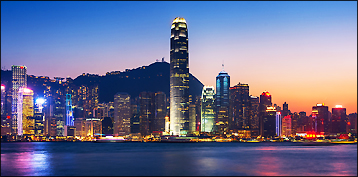 Hong Kong -
The best and worst
times to visit
Insights you need to know

Best times
October and November
Enjoy mild temperatures and blue skies.
March and April
Hong Kong has comfortable temperatures. You will also have sunny days (but not quite as many as you would find in October and November).

Least desirable times
June to August
Expect muggy humidity and stifling high temperatures - as well as heavy rains and occasional typhoons. Of the three summer months, August is the least desirable.
December to February
Temperatures are jacket-cold and skies are often cloudy or overcast. (On the positive side, this period has scant rain - and early December can sometimes be nice.)

More insights
Chinese New York
Unless you have a reason for visiting Hong Kong then, avoid Chinese New Year (takes place in January or February, depending on the lunar calendar). The areas of Hong Kong that appeal to tourists becomes extremely crowded.
Chinese National Holidays
Hong Kong also becomes excessively crowded during the "May 1" and "November 1" Chinese national holidays. Choose another time.

Know when to go
and not go to other
travel destinations
Click More best and least desirable times
Learn my other
China tips & insights
Wonders of China - Top 10 rankings
China Wonder location map
Chinese cuisine guide
Basic Chinese phrases with pronunciations

World's Top 100 Wonders
World's Top 1000 Wonders
Site map
My credentials
About my website and criteria
Reader testimonials