Top 10 famous
Chinese dishes
Food tips you can trust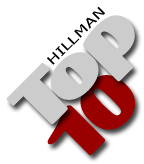 China's
10 most famous dishes
My ten most famous Chinese dish ranking is based on my interviews with food-savvy global travelers around the globe.
The list is limited to main dishes. It excludes appetizers, soups, snacks, and desserts.

Peking (Beijing) Duck
Crisp skin duck wrapped in pancake or bun smeared with scallion and sweet bean paste.

Sweet and Sour Pork
Small pork pieces are deep fried then stir fried with sugar, vinegar, and soy sauce.

Lobster Cantonese
Bite-sized lobster is stir fried then bathed in gound pork sauce.

General Tso's Chicken
Battered, deep-fried, bite-sized chicken coated with spicy sweet-and-sour sauce.

Cantonese Roast Duck
Whole duck is baste-brushed with a sweetened soy sauce blend.

Lemon Chicken
Bite-sized lemon-flavored chicken pieces are thinly battered then stir fried.

Moo Shi Pork
Stir fried shredded pork, mushroom, and vegetables wrapped in a flour pancake.

Buddha's Delight
A meatless, stir-fried melange of fresh vegetables.

Ten Varieties Hot Pot
You simmer chicken or pork with vegetables in a steaming tabletop pot.

Yangchow Fried Rice
Cooked rice is lightly mixed with tiny pieces of meat and vegetables in a wok.
Learn my Chinese tips
and insights on these pages
Click blue links
China's top 4 regional cuisines
Cantonese
Mandarin
Shanghai
Sichuan
Other main regional cuisines
Fukien
Hunan
Jiangsu
Shandong
Tibetan
Yunnan
Also read
10 most famous Chinese dishes
Chinese regional cuisine quiz
Chinese cuisine - Insights
Top 10 travel wonders of China

Rankings
Peasant recipes
World wonders
Also read
Site map
About me and my credentials
About my website
Reader testimonials
Email me your opinion