Best time to visit
London
advice you can trust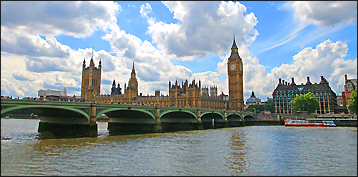 London -
The best and worst
times to visit
Insights you need to know

Best times
May
London is at its loveliest as gardens and window boxes are awash in greenery and blooming flowers. Sightseeing daylight hours are long. Tourist-spot waiting lines are not yet unbearable. And temperatures are pleasant.
Note: Just avoid the last few days of May because of a major school holiday. Parents with children in tow come in droves.
September and October
The best is from mid-September to mid-October.

Least desiraable times
June to August
Foreign and British visitors come in droves, creating long waiting lines. And hotel and airline costs hit their peaks.
If you can visit only in the summer, mitigate the growing tourist crunch by visiting as early in June.
Note: Except for a very occasional heat wave, summer temperatures never become uncomfortably hot.
November to March
Be prepared for chilly, damp days made even drearier by cloudy and overcast skies. And daytime is short.

Keep London's weather
in perspective
Some travelers have the mistaken notion that London is one of Europe's rainiest cities. The annual total is roughly the same as the European average.
Unlike most other European tourist destinations, London has no distinct rainy season. The rainfall is more or less evenly distributed over the 12 months.
London's chief weather problem is unpredictability. The weather can change markedly from day to day (and even within a day). Mark Twain's "If you don't like the weather, wait 10 minutes" quip regarding Boston could be loosely applied to London. Tip: When sightseeing, pack a collapsible umbrella in your tote bag.

Know when to go
and not go to other
travel destinations
Click More best and least desirable times
Learn my other
England tips & insights
Wonders of England - Top 10 rankings
England Wonders - Map
English Cuisine
London photo by Vladimir Rogers - CC BY 2.0

World's Top 100 Wonders
World's Top 1000 Wonders
Site map
My credentials
About my website and criteria
Reader testimonials