Bund
China travel tips
you can trust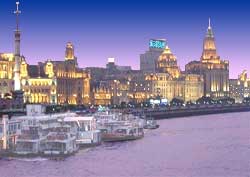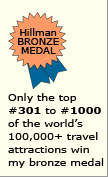 Why
the Bund
is special
It's the world's most famous riverside street. The shore is lined with early 20th Century buildings of European design that were once the headquarters of major traders and financial institutions from the Western world. And, you get a splendid view of the Pudong modern skyscrapers across the river.
Bund
tips and insights

How to pronounce
Bund: buhnd

My favorite time
of day on the Bund
It's during the early evening (see photo). Not only are the Bund and Pudong buildings strategically illuminated, the riverside pedestrian promenade becomes a hand holding lovers' lane (shared with slowly strolling families and tourists). And the spectacular Pudong skyline across the river is lit.
I also enjoy early morning visits to the promenade. It becomes a popular destination for tai chi enthusiasts.

The 2 most famous buildings
One is the Peace Hotel. The other is the domed edifice that was once the headquarters of the Hong Kong and Shanghai Bank Corporation (HSBC), one of the largest banks in the world today.

Other old buildings
Many Western businesses built stately Bund buildings with their money earned from respectable trades such as tea and spice. But, some generated it from the opium trade.
Learn More

for next Bund page
Learn my other
China tips and insights
Wonders of China - Top 10 rankings
China Wonder location map
Chinese cuisine guide
Basic Chinese phrases with pronunciations

World's Top 100 Wonders
World's Top 1000 Wonders
Site map
My credentials
About my website and criteria
Reader testimonials