Jiuzhaigou
China travel tips
you can trust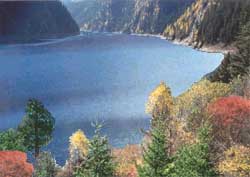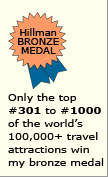 Why
Jiuzhaigou
is special
The remote Jiuzhaigou is a stunningly beautiful mountain valley. If a place on earth would deserve to be on the vacation list of a heavenly being, Jiuzhaigou would surely be one of them. 
Jiuzhaigou
tips and insights

How to pronounce
Jiuzhaigou:  jiew-jai-gow'oh

Top tourism allures
Top reasons why travelers come to Jiuzhaigou are (alphabetical):

Clear blue lakes, emerald pools and cascading waterfalls

Idyllic valley setting surrounded by majestic snow capped peaks

Rich Tibetan culture

Fresh mountain air and unpolluted skies

Hiking and horseback riding through dense, green virgin forests

Photo opportunities

Relaxing and unwinding
A bonus for going to Jiuzhaigou is your vehicle passes through breathtaking scenery on the way.

Best times to come
The fall foliage period in October is the prime time to visit Jiuzhaigou. The landscape is ablaze with bright red, yellow and orange leaves. From May to September, temperatures are refreshingly mild. In January and February, Jiuzhaigou becomes a winter wonderland.
Learn More

for next Jiuzhaigou page
Learn my other
China tips and insights
Wonders of China - Top 10 rankings
China Wonder location map
Chinese cuisine guide
Basic Chinese phrases with pronunciations

World's Top 100 Wonders
World's Top 1000 Wonders
Site map
My credentials
About my website and criteria
Reader testimonials