Leshan Great Buddha
China travel tips
you can trust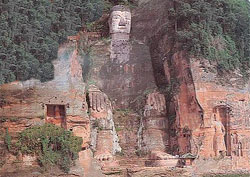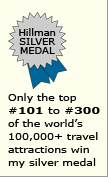 Why the
Leshan Great Buddha
is special
The Leshan Great Buddha is the tallest carved statue in the world. It was sculpted out of a hillside more than 1200 years ago.
Leshan Great Buddha
tips and insights

How to pronounce
Leshan: luh-shah'n

Size
The seated statue's measurements are staggering. The Leshan Great Buddha is 71 meters (234 feet) high. The head is as high as a five story building. The middle fingers (see photo) are nearly five times taller than the average person.

Viewing
You can view the Leshan Great Buddha from the deck of a tourist boat or by climbing up and down the steep stairs that flank the statue. The boat provides a perspective view, the stairway gives you an up close look at the statue's features. If you have time, do both.

When to visit
Avoid the typical long waiting lines for the stairs by being one of the first or last people of the day to visit the Leshan Great Buddha.

Creation
The statue was carved over a 90-year period overlapping the 8th and 9th centuries.
Learn More

for next Leshan Great Buddha page
Learn my other
China tips and insights
Wonders of China - Top 10 rankings
China Wonder location map
Chinese cuisine guide
Basic Chinese phrases with pronunciations

World's Top 100 Wonders
World's Top 1000 Wonders
Site map
My credentials
About my website and criteria
Reader testimonials