Long Ji Rice Terraces
China travel tips
you can trust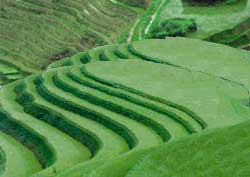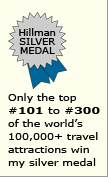 Why
Long Ji Rice Terraces
are special
Long Ji is one of the world's most beautiful rice terraces. It is also one of the world's largest rice terraces, measuring 66 square kilometers (26 square miles).
Long Ji rice terraces
tips and insights

How to pronounce
Long Ji:  lah'ng gee

Creation
The Long Ji Rice terraces were begun in earnest during the Yuan Dynasty (1271-1368) and were virtually completed by 1700.

Name
The term Long Ji translates as Dragon's Back, the popular English name for the terraces.

When to visit
The time you go will affect what you see. The paddies are lush green with growing rice stalks in the summer. After the fall harvest, paddies are exposed bare soil (no greenery or water). They are later filled with water, forming reflecting pools. They remain that way until the first rice shoots appear in the spring.
Learn More

for next Long Ji Rice Terraces page
Learn my other
China tips and insights
Wonders of China - Top 10 rankings
China Wonder location map
Chinese cuisine guide
Basic Chinese phrases with pronunciations

World's Top 100 Wonders
World's Top 1000 Wonders
Site map
My credentials
About my website and criteria
Reader testimonials