Mount Taishan
China travel tips
you can trust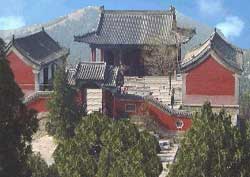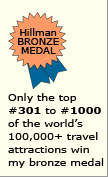 Why
Mount Taishan
is special
Mount Taishan is the most sacred of China's five famous holy mountains. It's also renowned for its scenic beauty and 5,000 steps leading to the Taishan summit.
Mount Taishan
tips and insights

How to pronounce
Taishan:  tye-shan

Emperors
Over the course of two thousand years, emperors came to worship on Mount Taishan. Some built pavilions, the most heralded being Five Pines, which dates back to the Qin Dynasty (221 to 206 BC).

The 2 best known Taoist sites
Dai Temple at the base of Mount Taishan and Azure Cloud Temple at its peak (see photo) are Mount Taishan's most famous Taoist sites.

Climbing Mount Taishan
Despite the steep, lengthy stairs, many pilgrims and tourists make the climb. It takes the average visitor 4 hours up, 2 hours down to conquer the 5,000 steps. If 5,000 steps are beyond your physical endurance, you can take a cable car. It cuts the number of stairs you have to climb in half.

Views

On clear mornings
It's best to be on the summit to catch Mount Taishan's famous sunrise vista (summit guest houses are available for sleep overs).

On foggy mornings
It's best to be at the foot of the mountain to see the misty clouds serenely dance around the mountain slopes.
Learn More

for next Mount Taishan page
Learn my other
China tips and insights
Wonders of China - Top 10 rankings
China Wonder location map
Chinese cuisine guide
Basic Chinese phrases with pronunciations

World's Top 100 Wonders
World's Top 1000 Wonders
Site map
My credentials
About my website and criteria
Reader testimonials