Silk Road
China travel tips
you can trust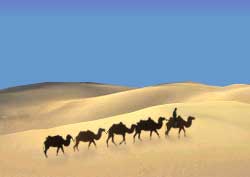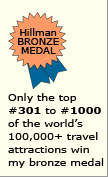 Why
the Silk Road
is special
Although the ancient Silk Road no longer functions, retracing parts of its route offers travelers a historical and cultural adventure. The Silk Road passes through many landscapes, including deserts, grasslands and mountains.
Silk Road
tips and insights

History in brief
The Silk Road was functioning across Eurasia as early as the 2nd century BC. By the time Marco Polo arrived in China in the 13th century, the Silk Road had seen its grander days. And, it would be disappearing three centuries later when the newly established sea cargo routes were safer, faster and cheaper than caravan shipping.

Trader relay
No one actually traveled the length of the Silk Road. Instead, traders specialized in working short segments of the route near their home bases. Over the course of a product's journey between East and West, it could change hands dozens of times. Think of a long chain, with the traders being the links.

Goods
China exchanged goods like silk and furs for valuables like gold and jade.
Learn More

for next Silk Road page
Learn my other
China tips and insights
Wonders of China - Top 10 rankings
China Wonder location map
Chinese cuisine guide
Basic Chinese phrases with pronunciations

World's Top 100 Wonders
World's Top 1000 Wonders
Site map
My credentials
About my website and criteria
Reader testimonials