Suzhou
Gardens and Canals
China travel tips
you can trust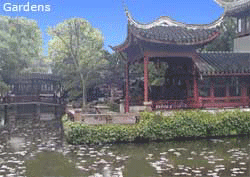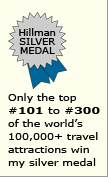 Why the
Suzhou Gardens and Canals
are special
For thousands of years the city of Suzhou has been celebrated throughout China for its exquisite classical gardens and picturesque urban canals.
Suzhou Gardens
tips and insights

How to pronounce
Suzhou: sue-zh'o

Creation
Most were built by wealthy merchants and government officials as private in-town escapes from the bustling, high pressure city life. They were usually extensions of their residences, for easy access.

Garden design
A classical garden in southern China is typically a harmonious blend of distinctive plants, golden carp filled ponds, eye-catching rockeries, graceful pathways, arched bridges and poetic pavilions in a small, walled setting. The garden is designed so that your view changes every dozen or so steps down the walkway. And, each should take on different guises as the seasons change.

Suzhou's top 4 gardens
If you have time to visit only a few of Suzhou's scores of ancient gardens, let them be these four:

Garden of the Master of Nets

Humble Administrator's

Lingering Garden

Surging Wave Garden
Learn More

for next Suzhou page
Learn my other
China tips and insights
Wonders of China - Top 10 rankings
China Wonder location map
Chinese cuisine guide
Basic Chinese phrases with pronunciations

World's Top 100 Wonders
World's Top 1000 Wonders
Site map
My credentials
About my website and criteria
Reader testimonials