Tashilumpo Monastery
China travel tips
you can trust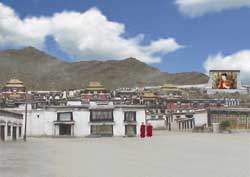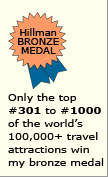 Why
Tashilumpo Monastery
is special
Tashilumpo Monastery is the seat of the sizeable Panchen Lama sect, Tibetan Buddhism's second leading religious group.
Tashilumpo Monastery
tips and insights

How to pronounce
Tashilumpo:  t'ah-she-l'um-po

Setting
The monastery is an interesting sprawling amalgam of traditional Tibetan monastic style halls, chapels and other structures connected by precipitous steps and narrow cobblestone alleys. The interplay between Tashilumpo's golden roofs and its white, red and black exterior walls creates a striking composition.

Creation
Tashilumpo Monastery was founded in 1447 by the first Dalai Lama (a close relative of the founder of the Yellow Hat sect.)

Maitreya Buddha
The gilded, bejeweled and immense sculpture of the seated Maitreya (future) Buddha is one of the monastery's major draws.

Monk population
Several thousand monks once inhabited Tashilumpo. Today, the number is considerably smaller.
Learn More

for next Tashilumpo page
Learn my other
China tips and insights
Wonders of China - Top 10 rankings
China Wonder location map
Chinese cuisine guide
Basic Chinese phrases with pronunciations

World's Top 100 Wonders
World's Top 1000 Wonders
Site map
My credentials
About my website and criteria
Reader testimonials