More Australian
tips and insights
pointers you can trust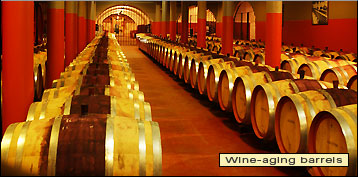 Australian cuisine insights

Australian cuisine quality
Immigrants helped create a quality-oriented farming, dairy, fishing, vineyard and restaurant infrastructure to satisfy their craving for worthy foods and wines. Soon many non-immigrant Australians joined the good food movement. By 1990, the new cuisine was firmly established in Australian culture. Today, it is even better – and continues to advance.

Australian wine quality
The best of Australian wines have been praised by wine connoisseurs around the world. Hunter Valley, Barossa Valley, and Coonawarra are three of its most notable wine districts.

Three major cooking styles
Each style is distinctively different from the others.

Bush Food
Defines native foods eaten by the Australian Aborigines. They have eaten Bush Food (also called Bush Tucker) for over 40,000 years. It is now being discovered and the Coonawarra appreciated by Australians at large.

Traditional Cuisine
Based on the stodgy traditional English culinary fare that settlers brought with them. It has been around since 1788 and deserves its globally bad reputation. Substandard ingredients are the norm. The food is typically underseasoned (except for excessive salt). Mainstays include uninspiring meat pies, sausage rolls, and Sunday roasts.

Modern Cuisine
This relatively new phenomenon significantly raised the quality level of cooking and dining in Australia. Mod Oz, as it is nicknamed, relies on fresh, quality local ingredients cooked and presented with a creative flair. It began to emerge after World War II when immigrants from Southeast Asia, the Southern Mediterranean, and other regions with sophisticated food cultures arrived in droves.
Also learn these Australian
food tips and insights ...
Famous Australian foods - A to N
Famous Australian foods - P to Z
Photo by Roland Frasier - CC BY-SA 3.0

Rankings
Peasant recipes
World wonders
Also read
Site map
About me and my credentials
About my website
Reader testimonials
Email me your opinion