City of the Dead
Travel tips you can trust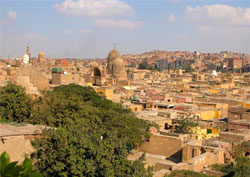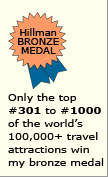 Why the
City of the Dead
in Cairo is special
Our world has many necropolises, but Cairo has several where people permanently live in tombs still occupied by the deceased. Al Aarafa is the largest, best known, and most touristed.
City of the Dead
tips and insights

Why people live here
Poverty is the overriding reason for squatting. Many people migrated from poor rural farms and encountered a severe shortage of jobs and affordable housing in Cairo. Tomb-living was their only option. Where else could they live?
A devastating 1992 earthquake also brought an influx of inhabitants.

Why tourists come
Regrettably, some come as slum voyeurs. But others come with good intentions of learning about a unique subculture of over a half million people.
You can visit on a tour or (better choice) with a private guide. It's wise not to come by yourself.

About the City of the Dead
It dates back to the 7th century. The burial buildings were architecturally house-like to accommodate relatives staying for extended mourning periods. The structures range from basic edifices to elaborate mausoleums fit for sultans.
Today, this destination has stores, schools, small factories, and more. While some residents live in actual tombs, most inhabit buildings constructed next to burial venues or where they once stood. Many dwellings have electricity and sometimes sport satellite discs while a minority lack even basics like adequate waste management.

Location in Egypt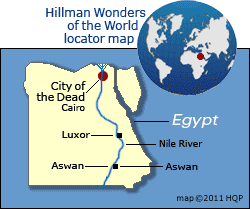 Read about each of Egypt's top 7

Pyramids of Egypt at Giza


Karnak Temple


Nile River Cruise


Egyptian Museum


Valley of the Kings


Abu Simbel


Luxor Temple

Photo by Dennis Jarvis - CC BY-SA 2.0

World's Top 100 Wonders
World's Top 1000 Wonders
Site map
My credentials
About my website and criteria
Reader testimonials