St Catherine's
Monastery
Travel tips you can trust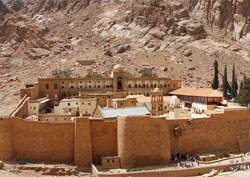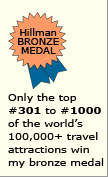 Why the
St Catherine's Monastery
is special
Its remote location is both historical and awe-inspiring. St Catherine's Monastery sits at the foot of Mount Sinai in Egypt and houses one of the world's finest and rarest collections of centuries-old religious icons, codices, and manuscripts
St Catherine's Monastery
tips & insights

History in brief
The 6th century Byzantine emperor Justinian built St Catherine's Monastery on the spot where the faithful believe that Moses saw the Burning Bush, an event that eventually led him to the Mount Sinai summit were he received the Ten Commandments tablets.

The monastery compound
A number of structures are tightly packed within the tall and thick fortification walls (see photo). They include a basilica, chapel, and mosque. There is also a leafy plant that some say is a direct descendent of the Burning Bush shrub.

Climbing Mount Sinai
The roundtrip hike from the monastery takes about five hours on a steep, rocky-step path. Alternatively, you travel on a camel.

Multi-religious
St Catherine's Monastery is holy to Christians, Jews, and Muslims (and is staffed mainly by Greek Orthodox monks).

Day trips
Many tourists take them from the popular Red Sea resort, Sharm el Sheikh. This creates crowded conditions at the small monastery. For a tranquil experience, stay overnight at the monastery's guest house.

When to come
Spring and fall are best. Summer middays can be scorching. And in the winter, it sometimes snows on Mount Sinai

Location in Egypt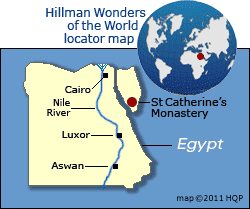 Read about each of Egypt's top 7

Pyramids of Egypt at Giza


Karnak Temple


Nile River Cruise


Egyptian Museum


Valley of the Kings


Abu Simbel


Luxor Temple


World's Top 100 Wonders
World's Top 1000 Wonders
Site map
My credentials
About my website and criteria
Reader testimonials