Avalon Artistry II
shore excursions
river cruise tips you can trust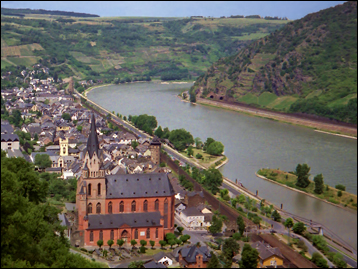 Competent guides
Your excursion guides are local and certified. You know they are knowledgeable and engaging. Avalon surveys returning passengers for their opinions of the guides. Only guides receiving favorable comments are used for future cruises.

Included vs optional
shore excursions
The first is free, the second bears a cost.

Included excursions

Avalon Cruises offers many. For instance, there were 12 distinct ones on my 7-night voyage.

Each is unique. Collectively they provide a range of sights and travel experiences.

Usually, there are two included walking tours a day. One is in the morning, the other in the afternoon. Each lasts about two hours.

Excursions begin at the dock when the ship is moored near the excursion's venue. Otherwise, clean modern Avalon-charted busses transport you to the excursion's starting point and return you later to the ship.

Sometimes groups are divided into categories, such as degree of walking ability.

You have flexibility. You can explore a port on your own as long as you return to the ship before sailing time. Or you can leave a scheduled tour midway to do some personal sightseeing and then rejoin the tour group later at a designated time and place. I did that half the time.

You don't have to sign up in advance to book an included tour.

Your included excursion group won't be excessively large. Avalon divides participants into three or four groups, each with their own guide and bus.

Optional excursions

These entail a charge, but are worth the money.

Unlike for included excursions, advance reservations are essential.

More insights

The ship gives you guide sheet for each excursion. It describes the must-sees and has a town map.

Your guide talks into a wireless microphone and everyone is issued a headset and wireless necklace receiver. This assures that you will clearly hear his comments.
Learn my other
Avalon Artistry II tips & insights
Know what my fellow passengers
think about the Artistry II
Top 10 reasons why they like it
More Artistry II insights
Lounges
Dining
Onboard activities
Shore excursions
Suites and staterooms
Photos of staff
Menu
Deck plans
Communications
Ship fact sheet
More tips & insights
Click Avalon Waterways
to visit its website.

World's Top 100 Wonders
World's Top 1000 Wonders
Site map
My credentials
About my website and criteria
Reader testimonials