South Pole
Travel tips you can trust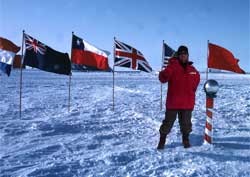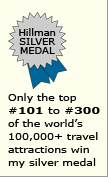 Why the
South Pole
is special
It is one of the rarest, most isolated and least frequented travel destinations on the planet.
Before you
pack your bag

Bear in mind what you face:

Temperature
The South Pole is cold, bitterly so. Antarctica's interior is the coldest place on earth. Temperatures have dropped as low as -89°C (129°F) in the austral winter.

Wind
It can be quite windy. Occasionally gale force winds exceed hurricane statistics.

Altitude
The locale's three kilometer (two mile) altitude could cause altitude sickness. And, whatever the medical emergency, the South Pole could be inaccessible to outside help.

Barren
Except for the station's structures, vehicles and inhabitants, there's little to see but a monotonous white landscape.

Money
The cost of visiting the South Pole will derail most budgets.
But, all said, the adventure of experiencing the South Pole is priceless.

Location in Antarctica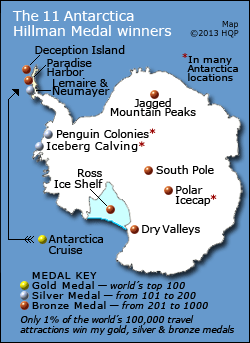 Learn More

for next South Pole page
Know these tips and insights
Antarctica cruise
Deception Island
Dry Valleys
Iceberg Calving
Jagged Mountain Peaks
Lemaire & Neumayer Channels
Paradise Harbor
Penguin Colonies
Polar Icecap
Ross Ice Shelf
South Pole

World's Top 100 Wonders
World's Top 1000 Wonders
Site map
My credentials
About my website and criteria
Reader testimonials