Dubrovnik hotel tips
pointers you can trust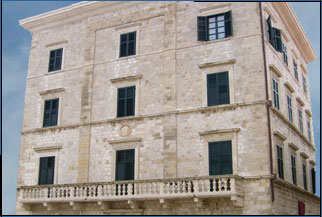 Dubrovnik hotel tips

Book weeks if not months
ahead of time from mid
June through September
This is especially true if your booking dates include a Saturday night. If you wait too long, you may have to settle for lodging well beyond Old Town.

Dubrovnik hotel rooms
tend to be relatively small
Many hotels and B&Bs occupy centuries-old historic buildings. Modern preservation codes restrict structural modifications such as enlarging rooms.

You may have to walk up
Preservation dictums also forbid installing elevators. So if you and your luggage will be challenged, verify your room's floor number if there is no elevator. Note: Americans should remember that what they call the "first floor" and "second floor" are named the "second floor" and "third floor" in Europe.

Stay within the
Old Town walls if possible.
It enriches your Dubrovnik experience and saves commuting time. There is a limited number of accommodations within the walls, ranging from B&Bs to upscale. The 19-rooom Pucic boutique hotel is the best and most expensive. It resides in a centrally located 17th century building (see photo). The Stari Grad ranks number two.

Hotels beyond but
within walking distance
The best three within 15 minutes by foot are the

Excelsior

Grand Villa Argentina and

Hilton Imperial.
Know these Croatia tips and insights
Dubronik
Old Town
Hotel tips
Photo gallery
Other Croatia wonders
Diocletian Palace
Hvar Old Town
Plitvice Lakes
Trogir
More pages
Croatia Wonders - Top 5 rankings
Basic Croatia phrases
Croatian National Tourist Board

World's Top 100 Wonders
World's Top 1000 Wonders
Site map
My credentials
About my website and criteria
Reader testimonials