Best Maui
shore excursions
Cruise tips you can trust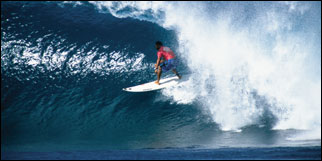 Best 3
Maui shore excursions

Haleakala Crater experiences
You reach its rim by road.
See the immense crater
It's deeper than the world's tallest building (Dubai's Burj Khalifa) is high. And it measures 11 kilometers (7 miles) at its widest dimension.
Watch the sunrise
From a crater's rim, observe the sun mystically rising from the Pacific Ocean's horizon.
Bike down the crater
Some organized tours drive you up to the rim. After enjoying the sunrise, you are provided with a bike and helmet for coasting down the road for over 40 kilometers (25 miles).
TIPS
Bring a jacket or sweater - Haleakala Crater is slightly over 3,000 meters (10,000 feet) in altitude. And be sure to check the weather forecast ahead of time. Clouds can fog the view.

Whale watching
Thousands of humpback whales migrate from Alaska to waters near Maui in December for warmer temperatures and to breed. Your viewing opportunity ends when they return in April to the rich Alaska feeding grounds. Most of the whale-watching boats sail out of Lahaina.

Hana Highway
It is one of America's most scenic drives. The 100 kilometer or 60-mile-long Hana Highway (really a narrow, sharp-curved two-lane road) runs high up on sea cliffs along Maui's rugged southeast shoreline.
Click button for more
Maui shore excursion tips


Best shore excursions on ...
Big Island
Kauai
Maui
Molokai
Oahu
Other helpful pages
Best Hawaiian cruise lines
Best itinerary options
Interesting facts
Tips & insights
Hawaiia Tourism Authority / Tor Johnson
Hawaii Visitors & Convention Bureau

World's Top 100 Wonders
World's Top 1000 Wonders
Site map
My credentials
About my website and criteria
Reader testimonials