Desert Castles
of Jordan
Travel tips you can trust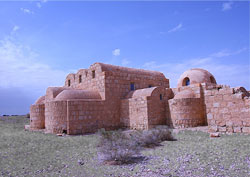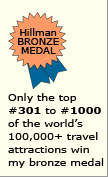 Why the
Desert Castles
of Jordan are special
"Desert Castles" is the umbrella term for the forts, retreats, bath houses, mini-palaces, and caravan inns built in Jordan's desert by the Damascus-based Umayyad dynasty in 7th to 8th century. Today, many of the Desert Castles are in dire ruins, but others have been renovated and reconstructed into interesting attractions.
Top 3 must-see
Desert Castles

Qasr Arma
It's the best preserved and most popular of the Desert Castles. Chief draws are its striking architectural design (see photo above), the frescoes and mosaics, and the bath house's domed ceiling sporting a large zodiac constellation map. Location: 85 kilometers (50 miles) east of Jordan's capital Amman.

Qasr Kharaneh
The exterior of this fortress-looking structure is relatively well-preserved and rather photogenic. Location: 65 kilometers (40 miles) east of Amman.

Qasr Azrag
Lawrence of Arabia lived and planned military campaigns from here. Location: 100 kilometers (60 miles) from Amman.
Other notable
Desert Castles in Jordan
They include

Al-Hallahat

Al-Mushatta

Al-Qastel

Hamman As Sarah
More
Desert Castles
tips and insights

Day trip
You can make the popular Desert Castle Loop in a day (or two) out of Amman, Jordan's capital. The route passes most of the key venues.

Be aware

Many of the frescoes have faded.

The sun can be scorching hot and there are few shade trees in this arid landscape. Wear a wide-brimmed hat.

Location in Jordan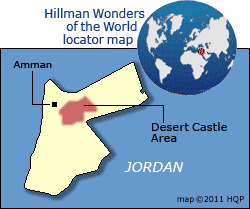 Know these Jordan tips and insights
Jordan medal winners
Dead Sea
Desert Castles
Jerash
Petra
Wadi Rum
Rankings
Top 3 Jordan Wonders

World's Top 100 Wonders
World's Top 1000 Wonders
Site map
My credentials
About my website and criteria
Reader testimonials