Best Molokai
shore excursions
Cruise tips you can trust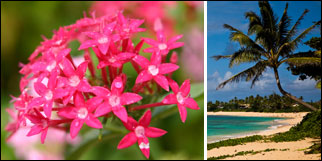 Best 3
Molokai shore excursions

Molokai sea cliffs
View the world's highest sea cliffs (910 meters or 3000 feet tall). This can be done on a helicopter or airplane flightseeing tour - or from the decks of your cruise ship.

Leper colony
Explore the renowned secluded 18th-century leper colony.

Kahiwa Falls
Its tiered drop measures 660 meters or 2165 feet.
Hawaii's
Other Islands

Lanai
Divers and snorklers praise the Hulope Bay site (an easy daytrip from Maui). Lanai also has two getaway luxury resorts.

Kahoolawe
It's uninhabited and off-limits to visitors because the landscape is strewn with unexploded shells (Kahoolawe was once a target range for military ships and aircraft). An effort is currently underway to remove the explosives and resettle the island.

Niihau
This small island is privately owned. Only its native-Hawaiian residents and a limited number of invited guests may be on the island.

Hawaiian Archipelago
The Hawaiian Islands are the southwestern end of the Hawaiian Archipelago. This 2500-kilometer (1600-mile) long volcanic chain of islands stretches back to Midway Island and beyond.

Best shore excursions on ...
Big Island
Kauai
Maui
Molokai
Oahu
Other helpful pages
Best Hawaiian cruise lines
Best itinerary options
Interesting facts
Tips & insights
Hawaii tourism Japan (flowers) and Hawaii Tourism Authority / Tor Johnson (seashore)
Hawaii Visitors & Convention Bureau

World's Top 100 Wonders
World's Top 1000 Wonders
Site map
My credentials
About my website and criteria
Reader testimonials