Getting
around Bermuda
Cruise tips you can trust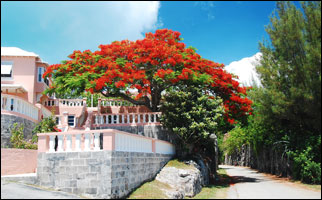 Embarkation ports
New York is the most popular embarkation port, followed by Boston. Other East Coast ports include (depending on the year) Baltimore, Cape Liberty, Norfolk, and Philadelphia.

Cruise length
Most Bermuda cruises are round trips lasting 5 to 7 nights. This includes several days at sea.

Where ships dock
in Bermuda
Cruise ships can dock in only three ports: King's Wharf, Hamilton, and St George.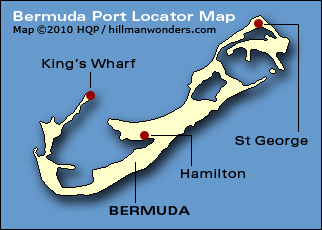 Big cruise ships (over 750 feet) are allowed to dock only at King's Wharf. This entails extra land transportation time, cost, and inconvenience for you.
In contrast, mid- and small-sized cruise ships are physically able to dock in Hamilton. Benefits include saving getting-around time and money. (Note: They can also dock in both Hamilton and St George during the same trip if they are narrow enough to pass safely through the St George entrance channel).

Getting around
in Bermuda
Not taking a land excursion tour? No problem. It's fairly easy to get around Bermuda on your own.

Public transportation
Buses and ferry services in Bermuda are commendable. And you can purchase money-saving, multi-day passes.

Driving
Although visitors may not rent cars in Bermuda, they can take taxis, which are readily available.

Mopeds
I strongly advise against renting them unless you have lots of experience. They can be dangerous. Many tourists have died or been seriously injured using them. One cause is that vehicles drive on the left side of the road in Bermuda, which is "the wrong side" to Yanks and non-Brit Europeans.

Helpful Bermuda cruise pages
Port rankings + When to go
Getting there and around
More tips & insights
More tips & insights (cont)

World's Top 100 Wonders
World's Top 1000 Wonders
Site map
My credentials
About my website and criteria
Reader testimonials