Best time to visit
Rome
advice you can trust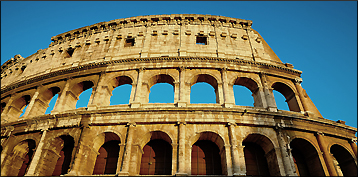 Rome -
The best and worst
times to visit Rome
Insights you need to know

Best times
May
Up until the last week of May, tourist crowds are moderate. Airline and hotel prices and availability are favorable. Temperature and humidity are usually comfortable. Skies are often blue. It rains, but not frequently.
October
This is Rome's best overall period for visitors. Temperature and humidity are pleasant, the tourist count has significantly decreased, and hotel rates and availability are traveler friendly.

Least desiraable times
June to August
Although days are usually sunny, the heat and humidity can be stifling. And tourist crowds and the waiting lines they create can be overwhelming and time-consuming. And airline and hotel prices are at their highest - and hotel booking availability is low. Note: These negatives can carry over into early September.
December to February
Cold weather interferes with enjoyable sightseeing.

Holidays
Unless your goal is to celebrate Easter and Christmas holidays, avoid those holiday periods because Rome can be unbearably overcrowded with pilgrims and tourists.

Visually see Rome's climate
Look at my Rome climate graph: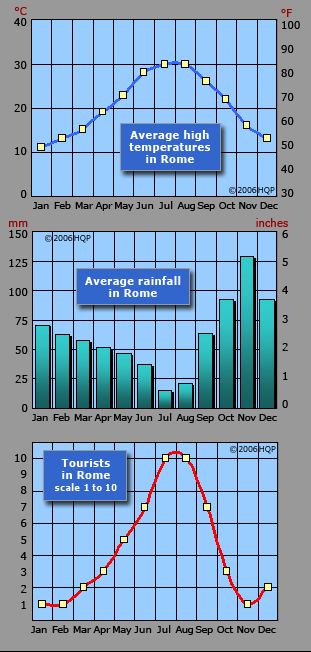 Know when to go
and not go to other
travel destinations
Click More best and least desirable times
Learn my other
Italy tips & insights
Wonders of Italy - Complete list
Italy wonder map
Basic Italian phrases
Italian cuisine
Best time to visit Rome
Rome photo by Moyan_Brenn - CC BY 2.0

World's Top 100 Wonders
World's Top 1000 Wonders
Site map
My credentials
About my website and criteria
Reader testimonials