Caribbean cruise
itinerary issues
page 1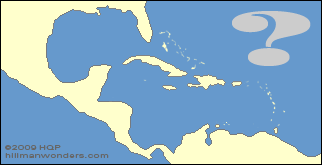 Issues to consider
when choosing a
Caribbean itinerary

Embarkation and
debarkation ports
Their locations affect your airfare and whether you can book a nonstop flight. They also determine how long it takes to sail to your first port of call. And an inconvenient flight schedule could force you to stay overnight in a hotel at the port before or after the cruise.

Cruise length
Select the right cruise length for you. Caribbean cruises vary from 3 to 14 nights.

Most popular: 7

Long weekdend: 3 is ideal

Retirees: 14 could make sense

Ports of call
Do your homework before booking. Make sure the ports of call on an itinerary satisfy your personal priorities, be they shopping, sightseeing, beaching, watersporting, whatever.

Time in port
Generally, the larger the ship, the fewer hours you will have on an island. Some smaller ships sometimes stay late or overnight to give its passengers the opportunity to enjoy nightlife or dinner on a island.
Click for more
itinerary tips
Maps & routes
More itinerary issues (page 2)

Best Caribbean cruise lines
22 cruise lines - Insights and links
Top 10 Caribbean islands
Best time to go
Top 10 shore excursion rankings
Itineraries - Routes & maps
Itineraries - Issues
Pronounce island names - East
Pronounce island names - West
Packing tips
More cruise tips & insights
Caribbean cruise facts & tidbits

World's Top 100 Wonders
World's Top 1000 Wonders
Site map
My credentials
About my website and criteria
Reader testimonials