More Caribbean
cruise tips
Cruise pointers you can trust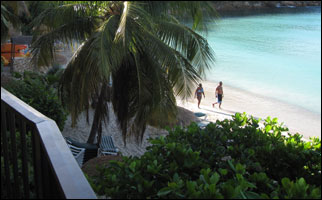 Helpful
Caribbean advice

Avoid
connecting flights
They increase the odds of your flight being cancelled or delayed (this is especially true during winter months). And connecting flights magnify the chances of your luggage being lost.

Book a new ship
When a cruise line adds a new ship to its fleet, the vessel is usually superior in comfort, spaciousness, and facilities than its older cruise ships.

Consider buying a
cruise-vacation package
Although buying the various trip components (air, cruise, transfers, etc.) separately lets you tailor the trip to your preferences, there are big advantages for a cruise package.

Price
Packages usually save you money.

Ease of travel
If your flight is delayed or cancelled, the packager will use its expertise and contacts to find you an alternative.
After your debark the plane, the packager's agent will guide you through an island's passport control and customs.
You are provided no-hassle ground transportation to your ship or hotel. Non-package cruisers are on their own.
Click blue links
for more advice

Best Caribbean cruise lines
22 cruise lines - Insights and links
Top 10 Caribbean islands
Best time to go
Top 10 shore excursion rankings
Itineraries - Routes & maps
Itineraries - Issues
Pronounce island names - East
Pronounce island names - West
Packing tips
More cruise tips & insights
Caribbean cruise facts & tidbits

World's Top 100 Wonders
World's Top 1000 Wonders
Site map
My credentials
About my website and criteria
Reader testimonials