Red Fort
Travel tips you can trust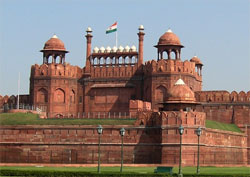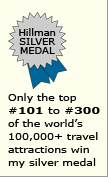 Why the
Red Fort in Delhi
is special
This super-sized 17th century Mughal citadel was rich in power and splendor.
Red Fort
tips & insights

Creation
The Red Fort was built by the great 17th century emperor Shah Jahan, the same person who built the Taj Mahal.

Red Fort's
history in brief
Sadly, some structures lost their magnificence over the centuries because of neglect. Another cause was the antique hunters who stripped away marble carvings and other priceless ornaments from buildings. And the 19th century British colonists demolished or altered historic buildings to suit their military requirements.

However...
There is more than enough in good shape today to give you a sense of the grandeur that once was. This includes the mighty red sandstone walls and gates (whose hue gave the citadel its name).

Walls
They are as high as 33 meters (100 feet) and run 2.4 kilometers (1.5) miles around the fort's perimeter.

Gates
Many exist, but the Lahore Gate (see photo) and Delhi Gate are the visual stars.
And don't miss these Red Fort marbled palace buildings:

Diwan-i-Khas
The shah used this ceremonial hall for audiences and meetings with visiting VIPS and his top-ranked ministers.

Diwan-i-Aam
This hall was used for audiences with the shah's ordinary citizens.

Location in India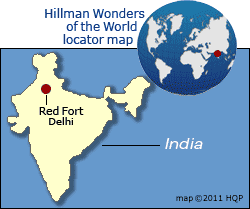 Red Fort is on
the famous Golden Triangle tour route


to learn about it.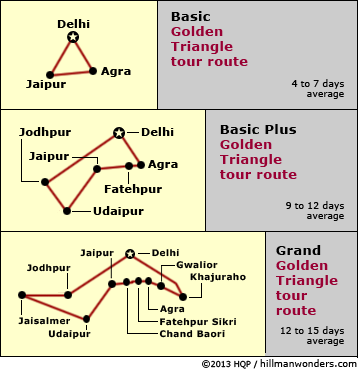 Wonders of India - Top 10 rankings
Basic Hindi phrases for travelers
Indian cuisine
Flying to India
World's Top 100 Wonders
World's Top 1000 Wonders
Site map
My credentials
About my website and criteria
Reader testimonials

World's Top 100 Wonders
World's Top 1000 Wonders
Site map
My credentials
About my website and criteria
Reader testimonials