Museum of St Mark
Travel tips you can trust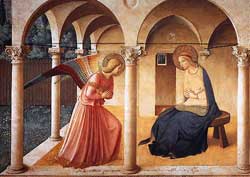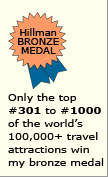 Why the
Museum of St Mark
in Florence is special
It is known for its admirable 15th century frescoes painted by (or under the supervision of) the celebrated Fra Angelico. They number several dozen and adorn corridor walls and monk cells of the museum (the former convent of San Marco).
Museum of St Mark
tips and insights

Who was
Fra Angelico?

His religious life
Fra Angelico was a friar of the Dominican order. He resided and painted in the San Marco monastery for about a decade.

Fra Angelico's art
His frescoes and altarpieces are known for their clear, unencumbered spirituality of religious episodes. Today his works are displayed in many major museums in and beyond Italy, including the Louvre in Paris. The Annunciation (see picture) is one of his remarkable frescoes.

Beautification
Soon after he passed away in 1455, people began referring to him as Beato Fra Angelico. But he wasn't officially beatified by the church until over 500 years later, by Pope John Paul II in 1984.

Savonarola
A generation after Fra Angelico's lifetime, the controversial friar Savonarola lived and served as prior at the convent of San Marco (his cell dwelling is now on view to the public). Later, he ruled Florence and was burned at the stake as a heretic.

Location in Italy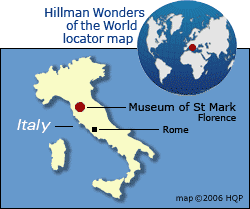 Read my other Italy pages
Wonders of Italy - Complete list
Italy wonder map
Basic Italian phrases
Italian cuisine
Best time to visit Rome

World's Top 100 Wonders
World's Top 1000 Wonders
Site map
My credentials
About my website and criteria
Reader testimonials