Villa d'Este
Travel tips you can trust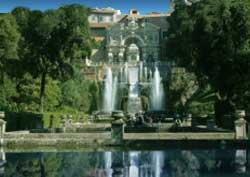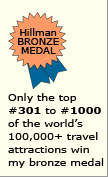 Why
Villa d'Este
is special
Many consider the Villa d'Este in Tivoli to be Italy's finest Renaissance-era garden. Its terraced, shade-tree landscape is dotted with over 500 fountains.
The villa comprises
both gardens and palace

Which is better, the
gardens or palace?
Allocate nearly all your time exploring the gardens (the fresco-decorated palace pales by comparison).
Top 5 Villa d'Este
garden attractions

Must-sees:

Organ Fountain
Water creates musical notes as it gushes through special pipes.

Hundred Fountains
They line a long path.

Neptune Fountain
Beautifully designed and strategically located.

Oval Fountain
Produces a water-theatre performance.

Dragon Fountain
Jets a water column high into the air.
History in brief

Creation, decline
and restoration
Villa d'Este was built for Cardinal Ippolito II d'Este in the mid 1500s. It then slowly deteriorated through neglect and plundering. Restoration began in the 1800s and is all but completed today.

Location in Italy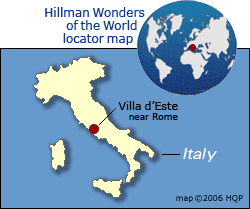 Learn More

for Ville d'Este tips - Page 2
Read my other Italy pages
Wonders of Italy - Complete list
Italy wonder map
Basic Italian phrases
Italian cuisine
Best time to visit Rome

World's Top 100 Wonders
World's Top 1000 Wonders
Site map
My credentials
About my website and criteria
Reader testimonials