Fiordland and
its Milford Sound
Travel tips you can trust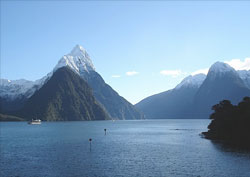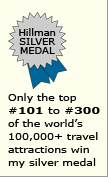 Why
Fiordland National Park
is special
Fiordland is blessed with massive fjords, soaring granite peaks and cliffs, high waterfalls, and pristine mountain lakes. It's a nature lover's dream destination.
Top 3
Fiordland attractions

Milford Sound
It's easily the most famous - and draws the most travelers. See photo.

Doubtful Sound
Of Fiordland's many sounds, it's the largest, longest, and deepest.

Sutherland Falls
With a drop of 680 meters (1,904 feet), Sutherland Falls is one of the world's highest. It's best appreciated from the air.
Fiordland National Park
tips & insights

Sightseeing
The best is flightseeing (plane or helicopter) followed by local cruise boat touring. For hiking enthusiasts, by foot is the only way to go.

Hiking trails
There are excellent trails for day hikers. For multi-day deep-wood backpackers, Milford Track is the best. Kepler and Routeburn tracks also score high marks.

More pointers

Best time to come: Summer (December to February).

Expect lots of rain: Take Milford Sound. Its annual rainfall total is nearly 7 meters (22 feet). That amount is more or less evenly distributed throughout the year.

Most popular gateway: It's Te Anau, which is also the most geographically desirable. Queenstown is the runner-up.

"Sound" is a misnomer: The bodies of water are technically fjords, not sounds.

Location in New Zealand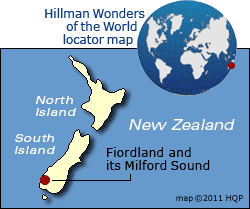 Know these New Zealand tips and insights
Fiordland National Park
Poor Knights Islands
Rotorua Geothermal Area
Waitomo Caves
Rankings
Top 2 New Zealand Wonders
Fjord photo by Derek Lee - CC BY SA 2.0

World's Top 100 Wonders
World's Top 1000 Wonders
Site map
My credentials
About my website and criteria
Reader testimonials