Waitomo Caves
Travel tips you can trust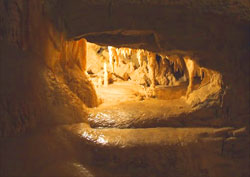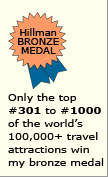 Why the
Waitomo Caves
are special
You can take a memorable boat ride that quietly glides down a subterranean river. Illuminescent glowworms attached to the ceiling create a starry-night scene.
Waitomo Caves
tips and insights

Tours

Standard
This 45-minute tour begins with a guided stroll along a cave walkway. After you visit the stalactite- and stalagmite-rich Catherdral Room, you enjoy the above-mentioned boat ride.

Adventure tours
he several-hour-long black water rafting tour substitutes individual rubber tubes for the boat. You silently drift down the dark, meandering waterway. An even more adrenaline-rush tour takes twice as long and involves climbing and rappelling in addition to cave tubing.

Caves
Hundreds are known. The main three for visitors are:

Waitomo
The standard tour operates here.

Ruakuri
It, too, has glowworms. Ruakuri is the leading venue for adventure tours.

Aranui
No river, so no glowworms, boats, nor rubber tubes. But Aranui has impressive cave formations.

Getting there
It's a 2.5-hour drive from Auckland. Don't forget to bring good-grip shoes and a jacket.

Location in New Zealand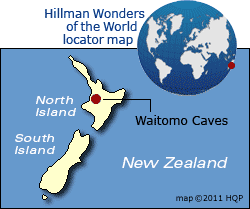 Know these New Zealand tips and insights
Fiordland National Park
Poor Knights Islands
Rotorua Geothermal Area
Waitomo Caves
Rankings
Top 2 New Zealand Wonders
Cave photo by Alexander Lavrinovich - CC BY 2.0

World's Top 100 Wonders
World's Top 1000 Wonders
Site map
My credentials
About my website and criteria
Reader testimonials