Poor Knights Islands
Travel tips you can trust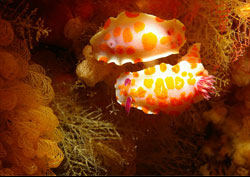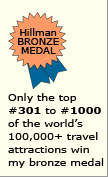 Why
Poor Knights Islands
is special
It's a diver's paradise. Even Jacques Cousteau called it one of the world's ten best dive destinations.
Poor Knights Islands
tips & insights

Appeal to divers
It has spectacular walls, archways, sea caves, and more. Visibility and dive-spot quantity are also exemplary.
Poor Knights Islands has a remarkable biodiversity:

Although Poor Knights Islands lies in the temperate zone, it hosts both temperate climate and subtropical sea life. The latter is carried in by a warm converging current from the Coral Sea.

Fishes are bountiful because fishing in the immediate area is banned.

Visitor limitation
Poor Knights Islands and the water surrounding it are now a well-protected marine reserve. You cannot set foot on land unless you are doing approved scientific research. However, you can moor (but not land-tie) your dive boat.

Sea Cave
Rikoriko Cave is so large that live-aboard dive boats spend the night in it.

Name
Lore tells us that Captain Cook gave the island group its name in 1769 because it somehow reminded him of an English breakfast preparation called Poor Knights Pudding.

Location in New Zealand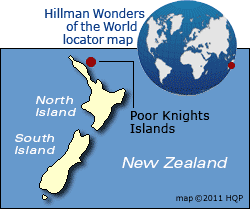 Know these New Zealand tips and insights
Fiordland National Park
Poor Knights Islands
Rotorua Geothermal Area
Waitomo Caves
Rankings
Top 2 New Zealand Wonders
Underwater photo by John Radoff - CC BY 3.0

World's Top 100 Wonders
World's Top 1000 Wonders
Site map
My credentials
About my website and criteria
Reader testimonials