Cuzco
Travel tips you can trust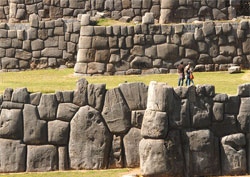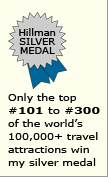 Why Cuzco
is special
It was the capital of the vast Inca Empire until conquered in the 16th century by the Spanish. Today, Cuzco is known for its massive Inca stone walls, for its Colonial-era architecture, and for being the gateway city to Machu Picchu.
Cuzco
tips and insights

Inca stone walls
in the city
After the Spanish destroyed most of the major Inca temples and other structures, they built their colonial-style buildings on top of the Inca wall foundations. This well-preserved stonework is easily seen in the Historic Center.

Nearby archaeological sites
with Inca stone walls
There are several worth exploring. Those in Sacsayhuaman are the most impressive (see photo above) and stand just outside Cuzco.

When to come

Best period: May to October (dry, sunny season).

Worst period: December to March (rainy season).

Good but iffy: April, October, and November.

Getting to Cuzco
Most visitors fly in from Lima. The flight takes 55 minutes.

Cuzco to Machu Picchu
You have two basic options. Ride the train (three hours each way). Hike the Inca Trail (about 40 kilometers or 25 miles in length). Click Machu Picchu for my web pages on that wonder.

Location
Know my other
Peru tips and insights
Amazon Rainforest
Chan Chan
Chavin de Huantar
Cuzco
Lake Titicaca
Machu Picchu
Nazca Lines
Wonders of Peru - Top 5 rankings
Cuzco photo by Agencia de Noticias de Acre / CC

World's Top 100 Wonders
World's Top 1000 Wonders
Site map
My credentials
About my website and criteria
Reader testimonials