Aalsmeer
Flower Autcion
Travel tips you can trust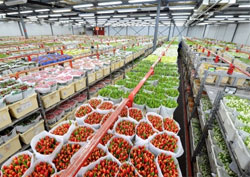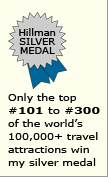 Why the
Aalsmeer Flower Auction
is special
It is by far the largest and most captivating floral auction in the world.
Aalsmeer Flower Auction
tips and insights

Quick facts

Over 20 million flowers and plants are auctioned daily and more than 5 billion annually.


The flowers come from and are shipped around the globe.


The warehouse floor is vast - as large as five large city blocks.


The Aalsmeer Flower Auction is only about 10 miles outside of Amsterdam, making it a popular morning-trip destination.

Be sure to arrive
before 8:30 am
The Aalsmeer Flower Market is open to the public Monday through Friday from 7 to 11 am (the auction itself spans 6 to 9:30 am). If you arrive after 8:30 am, the auction will be past its energy peak. Sadly, most organized tour buses arrive after 8:30 am.

What you see
You move along lengthy catwalks suspended over the warehouse floor where a colorful sea of flower-laden carts are stored. Small tractors adroitly pull the carts train-style down the aisles. The drivers speed and weave as they make their way through heavy traffic (somehow collisions are rare). The scene is fascinating.
You also see active auction rooms through special view windows.

Auction method
The system is computerized. There are no live auctioneers. Buyers silently sit in multi-tiered rows, armed with computer screens.
The Dutch auction method is used. Rather than starting with a low bid and letting it work its way up, the Dutch auction method does the reverse. It begins with a high bid and keeps decreasing it until someone presses the "buy" button. If you hit your button a split second late, you lose out to the buyer who beat you.

Location in Holland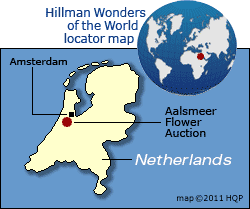 Know these Holland tips and insights
Holland medal winners
Aalsmeer Flower Auction
Dutch Canals
Dutch Dikes
Dutch Windmills
Holland Cheese Markets
Holland Museums
Keukenhof Gardens
Madurodam Miniature Vllg
Royal Palace - Amsterdam
Also read
Top 3 Holland Wonders
Dutch phrases for travelers
Flower auction photo ©Floraholland

World's Top 100 Wonders
World's Top 1000 Wonders
Site map
My credentials
About my website and criteria
Reader testimonials