Brazilia
Travel tips you can trust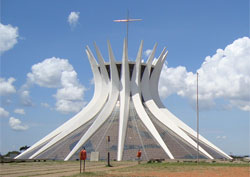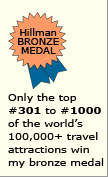 Why the
Brasilia
is special
The capital of Brazil was built in 1960 from scratch in the middle of nowhere. There is no other city on earth quite like it.z
Brasilia
tips and insights

Visitor appeal
It can be described in one word: Architecture. There isn't much else to excite tour

Architectural style
The main buildings are designed in the modernist architectural style. Renowned Brazilian architect Oscar Niemeyer played the biggest role. He favors clean, curved lines and angles over straight ones.

Top 2 attractions

Three Power Square
It's home to the Brazilian government's three branches: Congress, presidency, and supreme court.

Brazilia Cathedral (see photo)
Sixteen curved pillars dramatically reach for heaven.

Why it was built
Brazilian powers wanted to move the capital from Rio de Janeiro to country's interior. A prime goal was to foster growth in the lightly populated int

Criticism
While many people think Brasilia's urban planning was successful, some
critics disagree:

They believe the city environment is somewhat sterile from the human perspective. One reason is the urban planning lacked sufficient input from ordinary citizens.

Traffic congestion is common. The planners anticipated about a half million residents (the population exceeds two million today).

Location in Brazil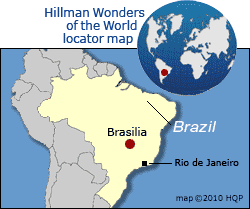 Know my other
Brazil tips and insights
Amazon Rainforest
Brasilia
Carnival in Rio
Christ the Redeemer Statue
Copacabana Beach
Fernando de Noronha
Iguacu Falls
Ipanema Beach
Niteroi Contemporary Museum Art
Panoramic Views
Salvador de Bahia
Sugar Loaf Mountain
Teatro Amazonas
Brazil Wonders - Top 10 Rankings
Brazilian cuisine


World's Top 100 Wonders
World's Top 1000 Wonders
Site map
My credentials
About my website and criteria
Reader testimonials