Arenal Volcano
National Park
Travel tips you can trust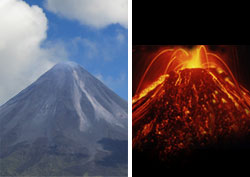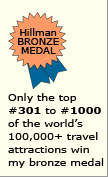 Why
Arenal Volcano
National Park
is special
The Arenal Volcano erupts frequently, sometimes many times a day. When it does, large glowing-cinder rocks shoot into the sky and molten-red lava flows down the slopes. You can see this phenomenon relatively up close.

When to come

Best months - February to April
It's the dry period, when the sky is least cloudy.

Worst months - May to January
It's the rainy season, when rain clouds can obscure all but the lower half of the mountain. And you will be wet - up to 4 meters (13 feet) of rain falls during this period.

Best time of
day for viewing
For seeing the volcano's near-perfect cone, it's at sunrise, before clouds begin to form around the peak.
For seeing nature's amazing pyrotechnic show, it's at night,

The 1968 eruption
Arenal Volcano was born 3,000 years ago. After a long stretch of activity, it entered a dormant state lasting many centuries. Then, In 1968, it unexpectedly sprang to life again. Some villages were buried and nearly 100 people died. Arenal Volcano has remained active since then.

The park is more than
just eruption sightseeing
It has a beautiful setting that is rich in fauna and floral diversity. There are well-maintained trails for hikers and nature walkers.

La Fortuna, the most popular
town, has a shortcoming.
It sits on the eastern side of Arenal Volcano but the lave flows you come to see occur on the western side.

Location
The park is about 150 kilometers (80 miles) by road from San Jose, Costa Rica's capital.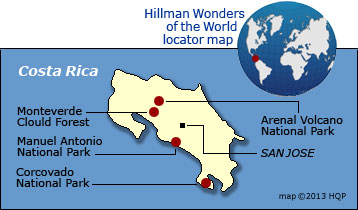 Read my Costa Rica pages
Arenal Volcano National Park
Corcovado National Park
Manuel Antonio National Park
Monteverde Cloud Forest
Wonders of Costa Rica - Home Page

World's Top 100 Wonders
World's Top 1000 Wonders
Site map
My credentials
About my website and criteria
Reader testimonials