Outer Hebrides
Islands
Travel tips you can trust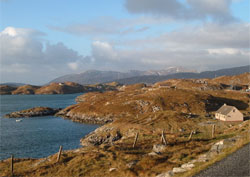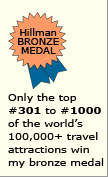 Why the
Outer Hebrides Islands
are special
They offer visitors a close encounter with the traditional Scottish Gaelic culture and slow pace of life. You also have the opportunity to experience the natural raw beauty of the mountains, moors, and coasts.
Outer Hebrides Islands
tips and insights

Best Island
For first-time visitors, it would be Lewis because of its developed tourism infrastructure and its many archaeological sites. The finest is the 5,000-year-old Callanish standing stones. Lewis also has interesting ancient blackhouses (low stonewall dwelings with turf roofs).
Note: Because most Lewis residents follow the strict Calvinist religion, nearly everything on the island is closed on Sunday. This includes pubs, restaurants and public transportation.

Geography in brief
The archipelago's 100 or so islands lie between the open Atlantic Ocean and Scotland's northwestern mainland - and stretch about 210 kilometers (130 miles). The islands are sparsely populated - about 9 people per square kilometer (3.5 per square mile).

When to come
Outer Hebrides days are typically bleak, gray, wet, and windswept. To increase your chances of good-weather days, come in May or June.
And bear in mind:

Because of the Gulf Stream influence, temperatures are rarely hot or severely cold throughout the year.

Because of the far-north location, daylight is quite long during the weeks before and after the June 22nd solstice. This gives you extra daytime sightseeing time.

Location in Scotland
Learn about these
Wonders of Scotland
Scotland Wonders - Top 5 rankings
Edinburgh Castle
Eilean Donan Castle
Holyroodhouse Palace
Isle of Skye
National Gallery of Scotland
Orkney Islands
Outer Hebrides
Shetland Islands
St Andrews Golf Old Course
Seascape photo by David Wake - CC BY 2.0
Scotland National Tourism Organization

World's Top 100 Wonders
World's Top 1000 Wonders
Site map
My credentials
About my website and criteria
Reader testimonials