Phinda
Game Reserve
Travel tips you can trust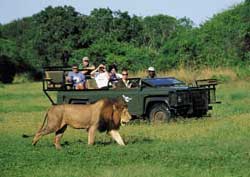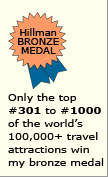 Why the Phinda
Game Reserve
is special
Almost all of the big animal game species that had occupied the region for countless millennia disappeared last century. The cause was ill-advised farming and cattle-raising practices that decimated the wildlife and degraded the soil.
In the early 1990s, &Beyond (formerly called CC Africa) began acquiring the land to restock wildlife relocated from distant reserves. Phinda aptly means "return" in Zulu.
Today, Phinda once again is rich in major game wildlife. And, &Beyond voluntarily returned the ownership of the land to the local Zulu tribes, from whom it now leases the real estate.
Phinda
tips and insights

Wildlife variety
The reserve has nearly every major safari animal - lions, elephants, cheetahs, white rhinos and even the rare black rhinos. Phinda is also acclaimed for its birding, especially during migratory periods.

Different eco-systems
The 22,000 hectares (85 square miles) of Phinda comprise seven distinct eco-systems. You see a wide variety of vegetation and animal habitats.

Sunrises and sunsets
Phinda has stunning sunrises and sunsets because of its sweeping vistas and proximity to the ocean.

Seven venues
Phinda has six luxury safari lodges and one walking-safari camp. Click the blue links below for my pages on those seven venues:
Rock Lodge
The other six Phinda venues

Locatin in South Africa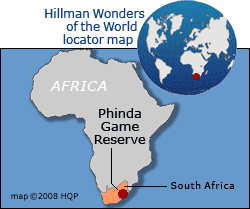 Know my other
South Africa tips and insights
Kruger National Park
Table Mountain NP
Cape Town & environs
Drakensberg Mountains
Phinda
Kimberly Diamond Mines
Panorama Route
South Africa Wonder map
Honorable mentions
Country facts & tidbits
Big 5 safari animal photos
Most famous foods

World's Top 100 Wonders
World's Top 1000 Wonders
Site map
My credentials
About my website and criteria
Reader testimonials